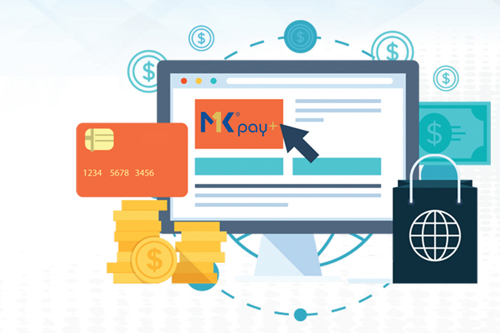 SECURE TRANSACTIONS
MK PREPAID CARD SOLUTION | MK PAY+
Looking toward the future, MK Prepaid solution is not only a marketing tool to boost sales and customer loyalty but also meets driving needs of a cash-free economy. This solution is the quick and easy payment tool, helps put your brand in consumer's wallets, remove cash, encourage, build and maintain customer loyalty.
MK Prepaid card solution ideals for:
Hotels & Resorts
Schools
Theme Parks
Retailers
Taxi companies
Game companies, etc.
Benefits:
Optimize and simplify the payment process
Reduce in-store cash management
Track consumers' purchase behavior
Comprehensive reporting and branch management functions
Scalability: Extend loyalty point features
User-friendly interface
Ideal for:
Hotels & Resorts
Theme Parks
Retailers
Schools
Taxi companies
Game companies, etc.
A comprehensive solution 
MK Prepaid card software
Scalability: expand loyalty point function
Smartcards
Card Issuance Printer
Value-added services
Turn occasional buyers into loyal customers
The presence of customized prepaid cards in your customers' wallet will remind them of your brand and motivate them to come back frequently.
Deal with your cash-handling issues
An effective tool to avoid cash-handling issues (such as counting errors, counterfeit money. More customers are happily served, less cashiers needed.
More buying experience for your customers
Prepaid cards are not only considered as a gift card for their friends/relatives but also a tool to control their children's spending power and even their own. All the time providing a safe and secure payment method.
Streamlined solutions for businesses
We offer your business a flexible and dynamic MK Prepaid Solution to strengthen brand loyalty, maximize value and grow with your business.
Related solutions:
Core Businesses