FIDO® KeyPass S1
FIDO KeyPass S1 is the security token as compliant with the FIDO U2F (Universal Second Factor) authentication standard, which allow network users (Internet, LAN,…) can securely access online services that support FIDO U2F feature without using other software.
Special Features
Eliminate Phishing
Remove man –in the – middle
Simple manipulation: Connect the device and press the physical button
Expandable: Use 1 device for every online service
Privacy: There is no sharing of information between services
Areas application
Finance Service
Banking Online
E- Goverment
E- Commerce
Cloud data storage
Email and social networking accounts
Medical records online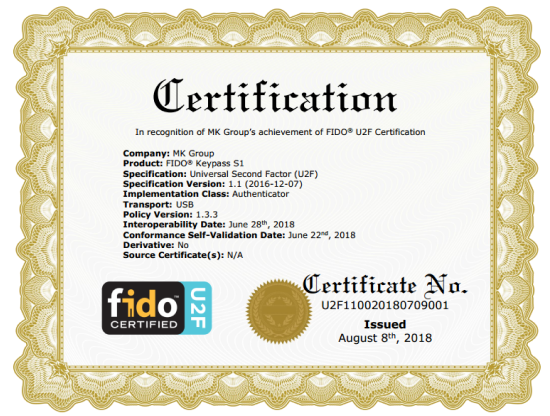 The durability of device
MK Group's FIDO® KeyPass S1 does not have a battery life and has a minimum lifespan of 10 years with 4 billion button clicks. This will help organizations reduce the pressure of storing and recharging the device for extended time.
Specifications
| | |
| --- | --- |
| Quality | Certification U2F from FIDO Alliance |
| Lifespan | 10 years |
| Dimension | 62.2x20x0.75mm |
| Weight | 0.8g |
| Button clicks | 4 billion times |
| Supported operating systems | Chrome OS, Windows, Linux, macOS |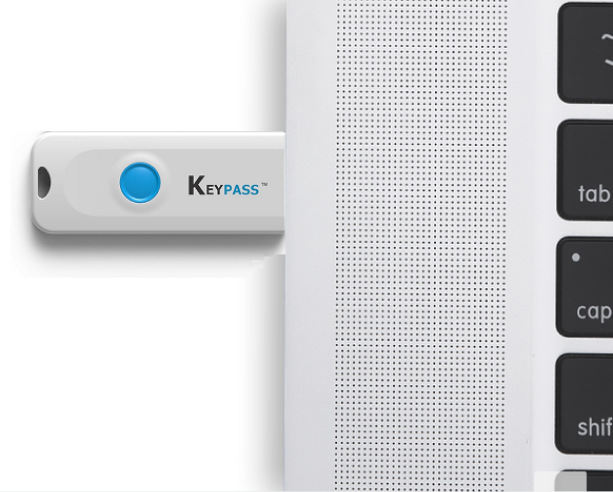 User manupilation
Simple and friendly with Users
STEP 1:
Log into your account by User name and Password
STEP 2:
Plug FIDO KeyPass S1 into USB port and press the button
STEP 3:
Account authentication is complete