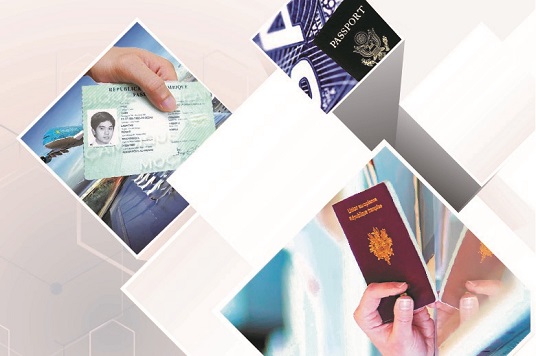 GOVERNMENT
MK Group manufactures components for the Government ID market in its security certified facilities according to strict ISO and ICAO standards. The product portfolio ranges from wire embedded inlays for passports and ID cards (driver's license, resident permits, national ID, social benefit, etc.) to ultra-thin PC datapage and smart card production.
Secure ID document issuance solutions (National ID cards, driver licenses, e-passports, health insurance cards, social security cards, etc.)
Government benefit payment/distribution systems
Secure document issuance, inspection, sorting, packaging and mailing solutions
Secure authentication solutions (KeyPass OTP solution, PKI solution, SSL certificates, Biometric authentication solutions and advanced multi-factor authentication solutions)
Public transport e-ticketing/AFC solutions
Various packages and solutions are available for secure personalization and issuance of the documents both for centralized as well as decentralized infrastructures.
Inlay technology
Various formats
Technology: wire-embedding
Material: Teslin, PVC, PC, PET-G, Paper Composite
Chip & OS: from all major manufacturers
Smart card and secure datapage technology
Material: PC, PVC, PET, Composite
Printed and embedded security features: Laser printing, UV printing, security hologram, customer
Graphic design: Jura, customer specific
Technology: contact based, contactless, dual interface
Chip & OS: from all major manufacturers
Supported standards: ICAO, Java Card, ISO/IEC 7816 Native technology (eID, eResidence Permit), ISO/IEC 18013 (eDriver's License), Social Benefits card, etc.
Issuance technology
MK has a chip encoding machine with initialization, OS loading etc functions plus MK has personalization technology such as e-perso and optical perso.
Mailing and fulfillment
MK Group operates automated and semi-automated mailing and packing solutions to cover different customer requirements from small volume shipments to large volume mailings.
ICAO migration packages
For customers with advanced data privacy requirements we offer different issuance packages with or without equipment and software from MK:
Lite: data preparation in MK secure facilities, personalization and mailing/issuance with the government own equipment and software done by the government
Standard: data preparation and personalization in MK secure facilities, mailing/issuance with the government's own equipment and software done by the government.
Deluxe: data preparation in the government's secure environment, personalization and issuance equipment from MK installed
Related Products:
Other business