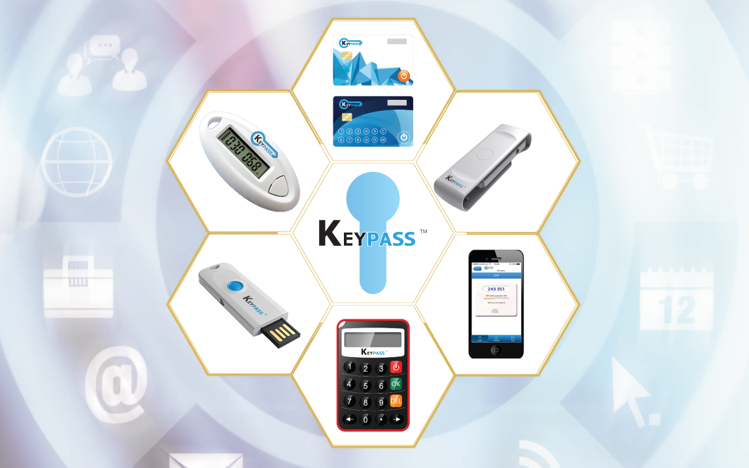 ENTERPRISES SECURITY
MK Group secure authentication solutions help organizations strengthen security for e-commerce and online services, optimize customer online experience and comply with regulatory security requirements. Our product portfolio ranges from complete system installations to individual components such as server technology, tokens, smart cards and mobile solutions.
Keypass OTP Solution
Time based one-time-password (OTP) client – server solution. OTP is in contrast static passwords – not vulnerable to reply attacks (spy and misuse login data). MK offers token and mobile solutions for OTP generation based on Keypasco server technology. Server may be installed with local adjustments at customer premises for a maximum of flexibility.
Keypasco Solution
Keypasco offers a hardware-free, patent-approved and software-based authentication solution. The service combines factors like device fingerprints, geographical locations, a 2-channel structure, proximity of mobile devices, and a risk behavior analysis to offer strong multi-factor authentication.
EMV 3D Secure Solution
The solution provides cardholders with an additional security layer for online transactions, enables merchants and card issuers to improve online shopping experience for consumers and encourage the growth of e-commerce payment.
PKI Solution
MK PKI is a total solution including central PKI server system and a variety of secure devices including PKI SIM cards PKI tokens, PKI smart cards and USB PKI readers; ideal for secure applications such as financial transactions, e-commerce.
MK Biometrics Solution
This is a strong authentication based on biometric technology, verifying fingerprint/facial/iris/voice, which can be combined with ID document verification. This solution minimizes the risk of losing data by unauthorized access to restricted areas, log-in data, or activities that require secure authentication.
Related Products: