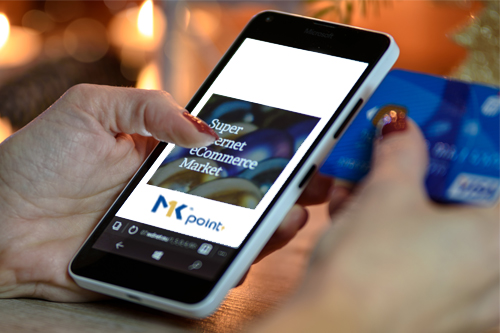 SECURE TRANSACTIONS
MK LOYALTY SOLUTION | MK POINT +
MK Loyalty solution (MK Point+) can help organizations explore your esteemed customers' needs and give you a comprehensive customer loyalty solution. This solution doesn't merely create one-size-fits-all loyalty program, it can help you explore your esteemed customers' needs and yours to give you a comprehensive customer loyalty solution for various customer segmentations.
MK Loyalty solution ideals for:
Hotels & Resorts
Theme Parks
Retailers
Taxi companies
Game companies, etc.
Feature:
Can be used to reward consumers in different ways (i.e. with points or gifts or actual currency)
Set up rules to accurately address target customers
Scalability: Extend prepaid feature
User-friendly interface
Comprehensive reporting and branch management functions
MK Point+: A comprehensive solution:
MK Point+ software 
Scalability: expand prepaid function
Smart cards
Card printers
Value-added services
Benefits of MK Point+:
Customer loyalty & promotions
Increase brand loyalty through motivating customers with a MK Loyalty Point solution. Offer customer rewards, rebates, promotions and incentives in a fully customized loyalty point program.
Customer-centric approach:
Based on previous customers' behaviors to customize the loyalty point programs for people in each targeted category.
Customer up-segmentation:
MK Loyalty Point solution urges customers to spend thresholds for better reward brackets, like moving customers from one spend level to another, as they try to unlock rewards.
Solutions for businesses:
We offer your business a flexible and dynamic loyalty point solution that strengthens your brands, maximizes value and grows with your business
Related solutions:
Core Businesses