MK Group honorably receives Sao Khue Award 2017
On 15th April 2017, Sao Khue Award 2017 was held in Hanoi. This is a prestigious prize organized by the Vietnam Software and IT Services Association (VINASA) in recognition of the outstanding contribution of individuals and organizations for the development of the software industry in Vietnam.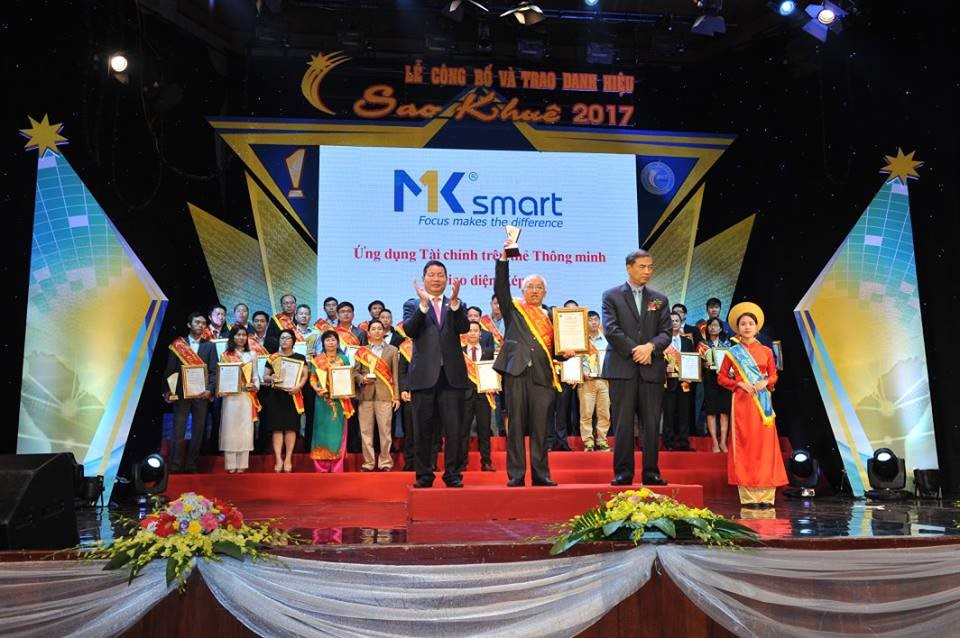 After 3 months of assessment, Sao Khue Sub-committee 2017 evaluated and decided to reward for 43 outstanding IT products and 20 IT software services in 2017.
MK Group was rewarded Sao Khue Award 2017 for Local Financial DI Applets in the category of Viet Nam New Products – Solutions for 2016-2017. This is a product in a MK FDI Applet product portfolio for payment industry researched and developed by MK.
Local Financial DI Applet was designed for dual-interface smart cards with MK's own operating system. Main benefits of this applet include: anti-theft of card information, anti-fraudulent of card transactions and ability to deploy together with various applications (fingerprint authentication, facial authentication, OTP generation, PKI application, etc.).