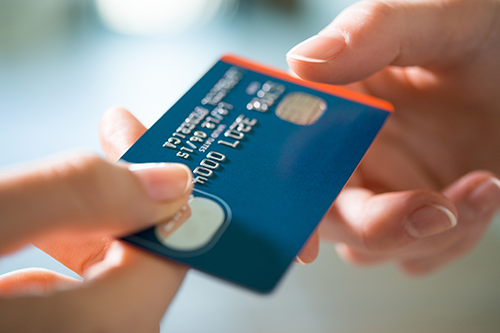 SOLUTIONS
MK EVENT VISITOR MANAGEMENT SOLUTION
MK EVM will help you avoid gift fraud, accurately updatethe number of visitors in real time at the event areas, and lavish praise on the professional and courteous reception from celebrity guests and visitors.
Instead of special control for restricted areas, all event organizers have to do is assign roles and rights to access certain areas in the event for cards with the software. Less staffs needed, higher productivity. No more complicated or time-consuming processes to classify and identity different groups of attendees in certain areas. They only need to tap-and-go in just a few second and are informed whether there are available seats in each conference room.
With the Visitor Management tool, it would be easy for event organizers to:
Classify – Manage visitors: depending on their role, the restricted areas or activities that they register for, etc.
Monitor behavior and preference of guests.
Keep sight of the attendance time of each guest.
Collect guest database.
Summarize and export reports of visitor management operation.
There is no need for complex ranges of equipment. The Visitor Management Solution's interface is friendly and flexible for users. Depending on space and certain criteria to manage visitors, event organizers require 03 steps:
Step 1: List down and classify visitorsCollect guest database.
Step 2: Set areas or events/conferences that need to be controlled.Summarize and export reports of visitor management operation.
Step 3: Implement the Visitor Management Solution:
–  Issue visitors' cards which can offer customized design and information displayed on card, such as: picture, name, position, organization, etc.
– Mass issuance: Based on database to print visitor cards and deliver it to each visitor.
– Instant issuance: Equip with a card printer to print cards instantly for visitors when they register.
– Equip a card reader with a laptop at restricted areas that needs special management.
– Install Visitor Management Solution with customized interfaces.
– Assign employee to deploy.
With Visitor Management Solution, event organizers could keep track of the visitor's behavior: which events they are interested in, which event attracts the highest level of attention, etc. Also consider that instead rolex swiss replica of issuing a paper card, a plastic card with outstanding design and impression will absolutely enhance the quality of the event and remind them of it.
With extensive experience and high quality in developing and implementing card application solutions, MK Group is committed to the success and professionalism of each event which applies the Visitor Management Solution.
Other solutions:
Core Businesses