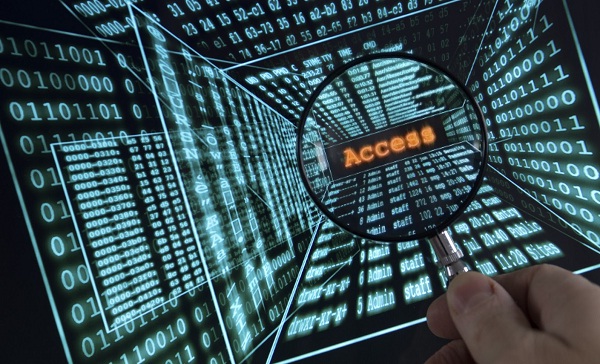 Police in Guangdong province have vowed to strengthen their efforts in the fight against personal data theft.
Guo Hongwei, a senior officer in the internet crime division of the police, said personal data theft is a serious offense in China that poses a threat to local residents, as the information is used to commit crimes.
"Police across Guangdong will intensify their efforts to crack down on the theft and sale of personal data and try to increase publicity to raise awareness about protecting personal data in the months ahead," Guo said at a news conference in Guangzhou on Thursday.
He urged enterprises that collect large amounts of personal data, including property management companies, telephone service providers, banks and some intermediary agencies and brokerage firms, to introduce effective and concrete measures to protect their clients' personal information.
Guo's remarks follow a recent crackdown on the use of stolen personal data by criminal gangs to demand debt payment, organize online fraud schemes and other crimes.
In Meizhou in eastern Guangdong, police said they detained more than 50 suspects, including 10 key gang members, after busting a criminal operation that stole and illegally sold personal data in July.
The gang earned about 10,000 yuan ($1,520) per day from selling more than 100 pieces of personal data, said Chen Wenwang, director of the Meizhou Public Security Bureau's internet crime division.
"The suspects who have been detained include 20 members of a local debt collection company. Personal data the gang illegally obtained was used to demand the repayment of debts: and other crimes, Chen said.
"Police seized 50 million pieces of stolen personal data after busting the operation, and a secret debt collection gang was also raided," he said.
Meanwhile, police in Shenzhen and Jieyang said they, too, have detained suspects after busting major gangs involved in personal data theft.
Guo said police across Guangdong detained at least 410 suspects while investigating 150 cases since the beginning of the year. More than 100 million pieces of stolen personal data were seized, said Guo. "Police have also seized 40 Trojan horse programs and 30 servers during the operations, which were codenamed Anwang 7, 8 and 11 and launched this year to focus on fighting the infringement of personal data," Guo said. A large number of computers, mobile phones, identity cards and bank cards have also been seized, he added.
While the Anwang operations delivered a heavy blow to those involved in identity theft in Guangdong, police intend to extend the effort.
"The police will continue to spare no effort in the fight against this crime in the coming months," he said.
(Source: By Zheng Caixiong in Guangzhou | China Daily)